Answer: An outdated animal care system puts everyone at risk. Your shelter wants to work with you to change that.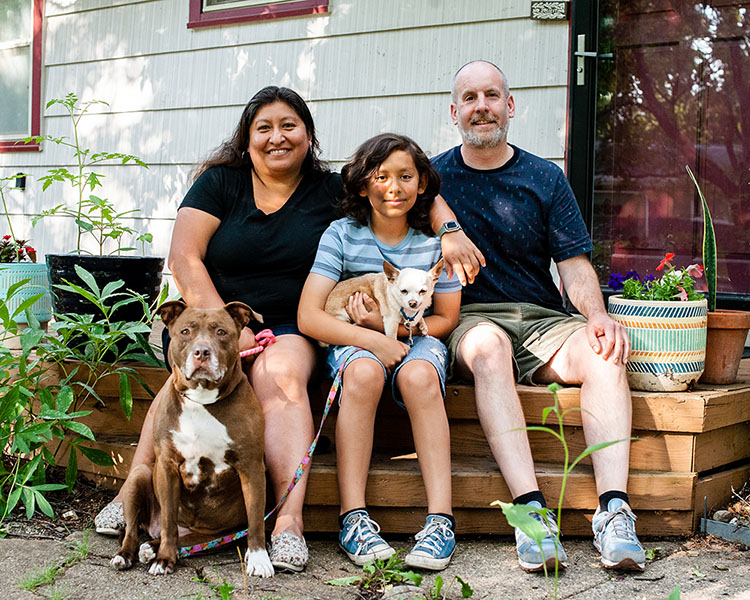 Here are the top five actions you can take for people and pets in your community. Share these with at least three other leaders.
The majority of animals in shelters don't need homes.
Over half of animals in shelters nationwide already have dedicated caregivers, but their families face financial, language, transportation and other barriers to bringing them home. For Black, Indigenous, and people of color, as well as families with lower incomes, barriers are compounded. These obstacles contribute to an alarming reality: Fewer than 1 in 20 cats and 5 in 10 dogs ever make it back to their families.
Many other animals in shelters were surrendered by owners who, with proactive support for housing, food, vet care and other community-wide challenges, would have been able to keep their pets. Lack of access to affordable housing along with rising costs of necessities like food, transportation and healthcare for both people and pets also affects people's ability to adopt pets who do need homes.
The other crucial stats: Most people are trained to look at euthanasia rates as a measure of success, but we should also be looking at the rate at which pets are reclaimed from shelters by their owners (also called RTO or Return-to-Owner rates), as well as services offered that keep animals in homes.
Shelters are leading the way toward holistic solutions, and they need your support.
Shelter teams across California see firsthand how animal health is tied to human and community health. That's why they're working so hard to transform sheltering from a punitive-centered, surrender-first model to a prevention-based, support-first ecosystem that focuses on keeping animals in their homes.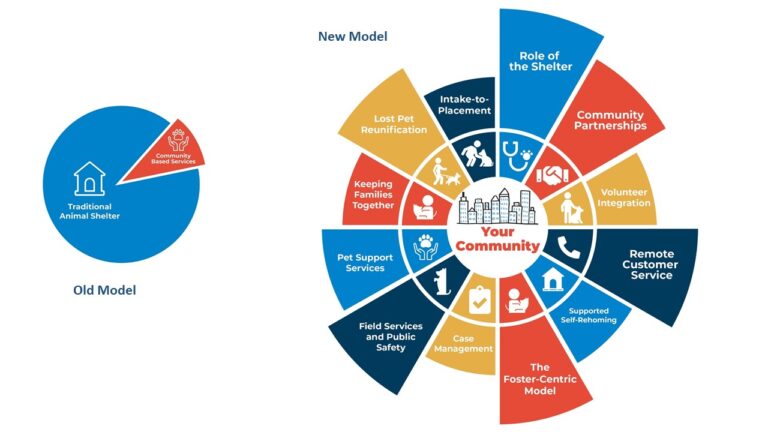 Together we can dismantle barriers and build a more equitable system to end the cycle of unnecessary pet impoundment and euthanasia that harms animals as well as the people who care for them outside shelter walls and within. This cycle is accelerated by attempts to make a shelter revenue-generating, which costs animals, people, and communities more in the long run. One powerful step you can take to remove barriers is to join shelters and other city leaders who are reassessing reclaim fees that stand between pets and people.
Better for budgets, animals and community members
Advancing practices and policies that remove barriers and help keep animals in their homes supports the well-being of pets and people in your community, fights shelter crowding and euthanasia, and reduces the costs of in-shelter care.
1. Fewer People and Pets Separated

When people have access to essential supports and face fewer barriers to reclaim their pet from a shelter, more animals can stay in their homes.
2. More Homes
More shelter resources and homes for animals who truly need them.
3. Lower Costs, Retained Staff

Less crowding = lower disease rates and cost of care. Improved animal wellness = happier staff and greater retention.
4. Fewer animals euthanized
More pets safe at home.
5. Overall Community Benefits

Better overall health and well-being and safer, stronger communities.
What are shelter reclaim fees (also called return to owner or redemption fees)?
When a pet found outside is presumed lost and brought to the shelter by animal services officers or community members, owners will likely have to pay redemption and/or boarding fees and potentially civil fines in order to reclaim their pet. These fees are often set at a municipal or county level with no discretion given to shelters to waive or lower them.
You can help make sure fees don't stand between pets and people who love them by joining with your shelter to advocate for their ability to lower or waive fees in order to reunite pets with their families.