Spreading the love to ALL on Valentine's Day.
[The launch event is now available to view below]
California shelters and their communities are invited to join the California for All Animals online launch party on February 14. The kick-off event marks the beginning of a five-year project to improve the lives of at-risk animals in the state and provide much-needed resources to shelters that serve this vulnerable population.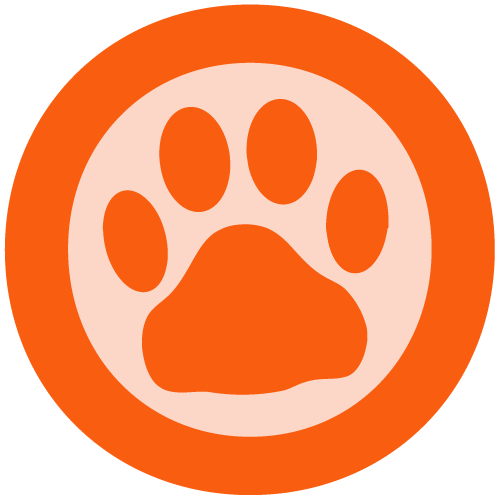 This unique state-funded initiative was made possible in 2021 when California Gov. Gavin Newsom signed budget legislation that includes $45 million in one-time support for a statewide Animal Shelter Assistance Program, an augmentation to $5 million earmarked earlier that year.
The initiative – administered by the Koret Shelter Medicine Program (KSMP) at the UC Davis Center for Companion Animal Health – will provide critical funding for shelters, perform onsite and virtual consultations, and offer expert-led training. The program represents a promise kept and emphasizes the governor's commitment to help communities realize the state's long-held policy that "no adoptable or treatable animal should be euthanized."
"I pledged that all California communities would have the resources they need to ensure that no healthy or treatable animal dies in a shelter and I have not forgotten, we have not forgotten, that promise," said Newsom. "Both then and now it's clear that we must take action to protect the most vulnerable among us."
KSMP California State Director Allison Cardona said she knows firsthand from her experience at the largest sheltering system in California that these funds are needed now more than ever.
"Communities are struggling and shelters are too," Cardona said. "These funds promise a brighter tomorrow. We're excited to partner with shelters to find creative solutions within their communities to help keep pets in their homes whenever possible and provide the best care inside the shelter when it's not."
The Valentine's Day event will include information about joining the program, eligibility, and details about the first round of grants available beginning February 14th.
You can read more about the Animal Shelter Assistance Act. For a history of the governor's original proposal, see Governor Newsom Proposes a $50M Investment to Help California's Homeless Animals at Sheltermedicine.com. Visit California for All Animals to find out more about grants available now.
To be kept up to date about developments, please sign up for the California for All Animals mailing list.
About UC Davis Koret Shelter Medicine Program
In 2000 UC Davis School of Veterinary Medicine launched the first shelter medicine program in the world. Since then, the Koret Shelter Medicine Program has moved beyond the basics — how to vaccinate, clean, feed, and handle animals — to guide the whole animal-shelter system. The program offers organizational evaluations, facility design consultations, and online training, all intended to provide practical, cost-effective solutions to improve animal welfare and adoptability.