More Pets and People Together…
…more
Love
Meet Artist Jaia Linden-Engel
As part of our More Pets and People Together campaign, we're asking community members inside the shelter and out, "What do communities look like when we're stronger side by side? What does More Pets and People Together mean to you?" Together we're envisioning and creating communities that keep and bring pets and people together, places rooted in mutual care, joy, and connection, where everyone belongs. Artist Jaia Linden-Engel tells us more about her vision and why building bridges and removing barriers to keep pets and people together is important to her. 
How would you complete this sentence? More pets and people together, more _____.
Love. The relationships between people and pets are those of love and care. Taking care of a pet inspires a person to take care of themselves. A pet relies on a human for love and support, and rewards their human with love in kind. The love between people and their pets inspires more care between people and in communities and overall creates a more loving and kind environment.
What drew you to this project?
I love animals, and making sure that as many animals as possible can have loving people to take care of them and give them the love they deserve is very important to me.
I have a dear friend who has a cat she loves more than anything, however her cat has suffered from many health problems. Every time she brings the cat to the vet she is faced with the prospect of paying for expensive vet bills she can't really afford. I think that there should be more resources out there to help people afford expensive vet bills so that they won't have to risk the health of their beloved pets because they can't afford to take care of them.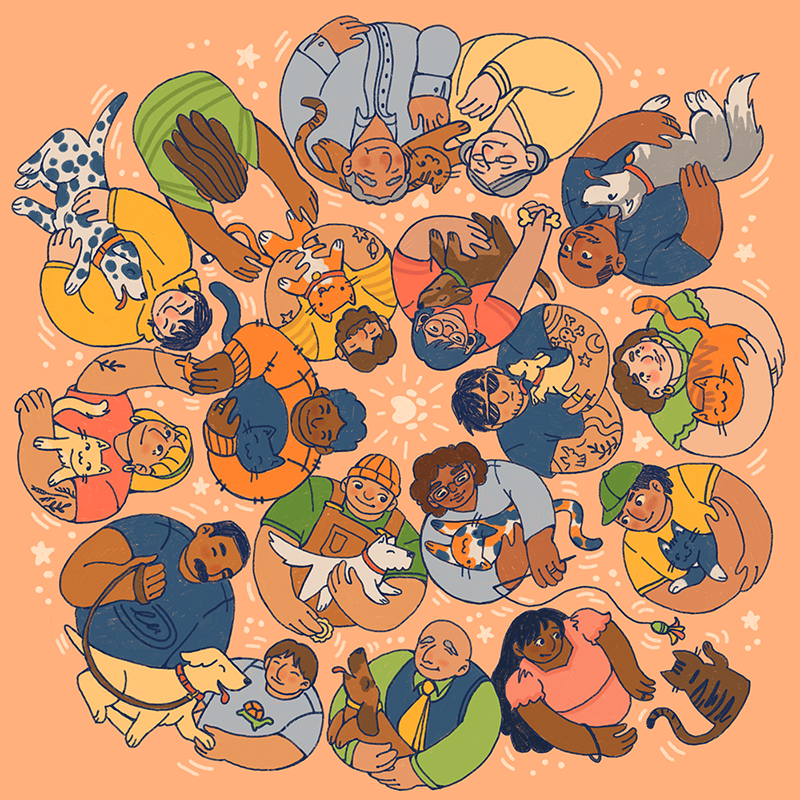 Do you have any special bonds with an animal?
My cat Chancho is my favorite cat in the whole world. He's an adorably chubby longhaired tabby who I adopted from a friend when I was in ninth grade. I graduated high school during the height of the pandemic, and he's been there with me throughout some of the toughest times of my life. It's almost like he can sense when I'm in a bad mood. He'll come and ask for pets, and I thoroughly believe that his fluffy tummy has the ability to make anyone happy.
What do you hope your art inspires in the world?
I hope my art inspires love and compassion for pets and people, and that by working together to give our pets the best lives they can possibly have we inspire more mindfulness and compassion for ourselves and our communities.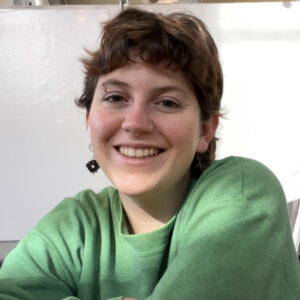 Jaia Linden-Engel is a San Fransisco based illustrator who loves to explore the themes of nature, plants, animals, and how humans interact with them. Growing up in the mountains of Big Sur California, she has long been inspired by the natural beauty of the mountains, forest, and ocean, and works across a variety of mediums to create illustrations which invoke childlike delight and an appreciation of nature. She has been creating art for 15 years, and is currently studying illustration at California College of the Arts.