Side by side, we can build bridges that keep—and bring—people and pets together
Bridges mean more joy, more love, and fewer pets in shelters. Let's lead with actions that ensure everyone in our communities can be reunited with their pets or build new bonds through fostering, volunteering or adopting. Get funding, social media kits and materials to support your vision and inspire your teams and communities.
When times are tough for people and pets in our communities, we rally every resource and partnership we have to keep—and bring—them together. We know firsthand how our bonds with animals and one another can mean the difference between surviving and thriving.
But like other systems that shape our lives, animal sheltering has inherited oppressive norms that protect the status quo, not the animals and people we care about. In this moment we have the opportunity to lead with actions, practices, and policies that are transformative for all of us: shelter teams, pets, people, and our communities.
We can join across differences to make things better than they were before, just like we did to save over three million cats when we realized the sheltering system wasn't made to work for them or their caregivers. Once again, we can lead with decisions that allow us to move forward together and create communities where all of us, no matter what we look like, where we live, or what's in our wallets, can be reunited with our pets or build new bonds through fostering, volunteering or adopting.
Collaborative approaches and creative solutions
We can reject norms that divide us and build bridges in place of barriers. When an outdated practice, unfair policy, or oversized fee doesn't support pets and people together, we can change it.
In this series of four dynamic roundtable conversations, frontline workers leading change across California and the country will highlight collaborative approaches to removing barriers that come between people and pets and dish on creative solutions they're implementing now to ensure pets spend more nights at home, not in the shelter. Grab a seat at the table on Thursdays at 9 a.m. PDT. Recordings of past roundtables are linked above.
Get tools for your bridge-building vision
Find Grant Funding and Resources
If you are a partner organization with an idea for a collaboration that can bring or keep pets and people together in your community or you're a shelter seeking funding, you can submit a proposal for the next California for All Animals grant period, open September 15–29.
We welcome proposals geared toward partnering with community members and/or other community-centric organizations to understand needs and identify solutions, partnering with animal welfare non-profit/foster-based organizations, and partnering with human service/community-based organizations to remove barriers and increase positive outcomes. The funding can support and encourages partnerships and coalitions, but the shelter will be the recipient of the grant funds. 
Visit the More Pets and People Together Grants page for more information and resources starting August 15. In the meantime, register for the More Pets and People Together Roundtable Series to inspire proposal ideas and kickstart brainstorming.
Request a Communications Toolkit
Share the _______! Order a free More Pets and People Together Communications Kit for your shelter. The kit will include six 18″ x 24″ posters to hang in your shelter (three in English and three in Spanish), plus dozens of stickers, 1 1/2″ buttons, and contest flyers to share with staff, volunteers, and your community both inside and outside the shelter walls.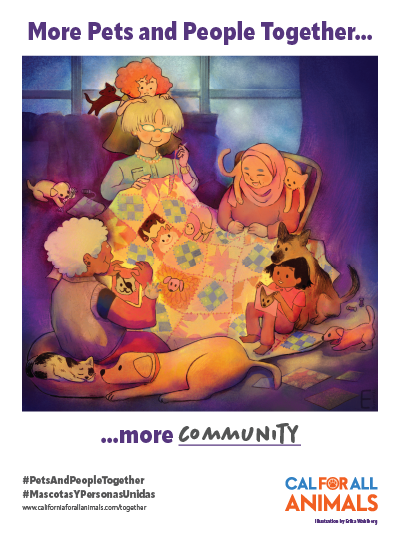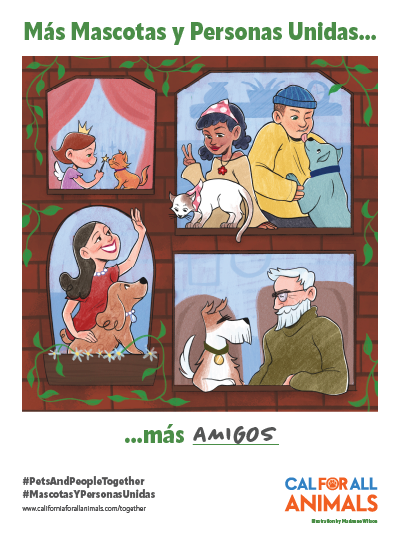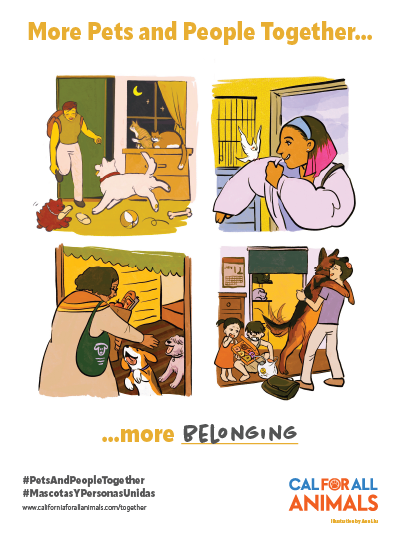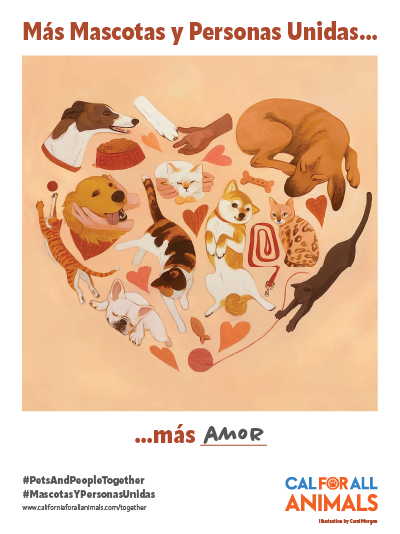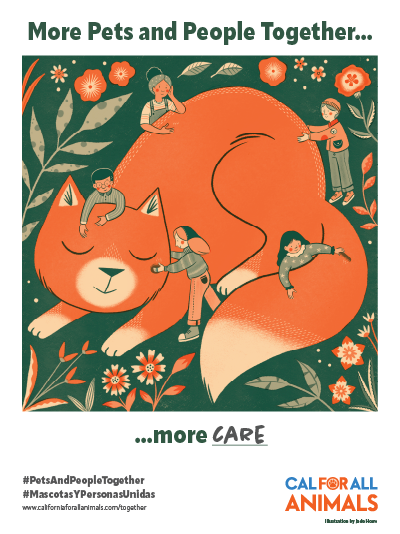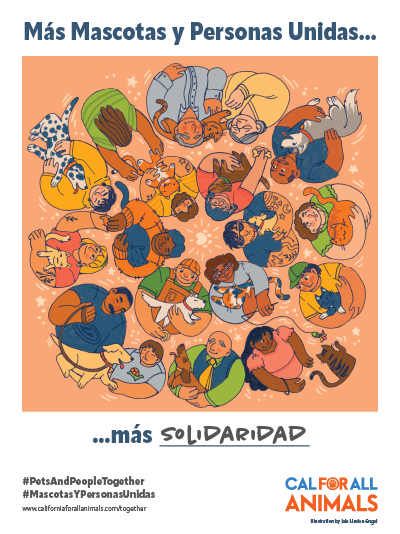 Custom 1 1/2″ round buttons feature full color printing and a durable steel pin-back. Easy to wear and hand out! Distribute them to your staff, volunteers and members of your community to spread the word about the joys of pet-person companionship and invite everyone to #BeAHelper to keep and bring more pets and people together.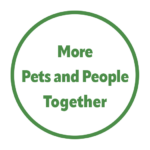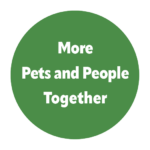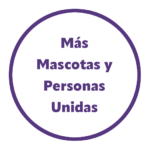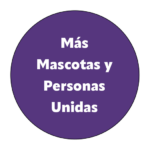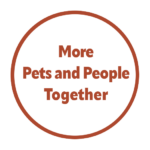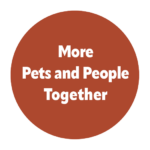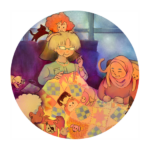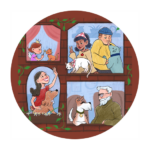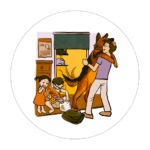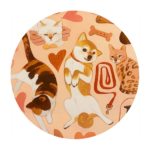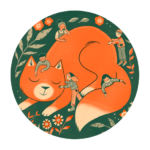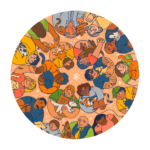 Stickers come in two styles: one features the campaign artwork and text; the other lets everyone join the campaign by choosing their own word to describe what keeping and bringing More Pets and People Together adds to their life or community. Folks inside the shelter and out  are also invited to fill in the blank via their own original art for a chance to win $5K for your shelter (see contest info below)!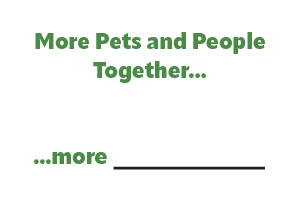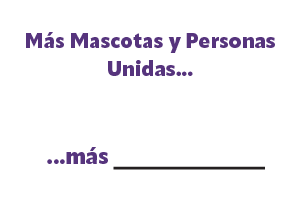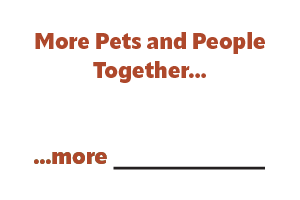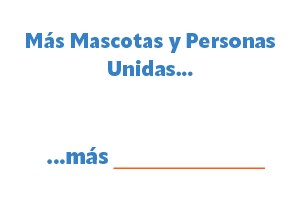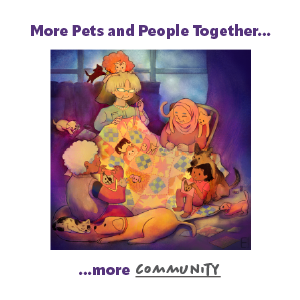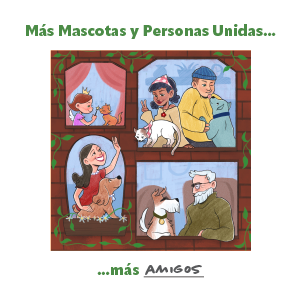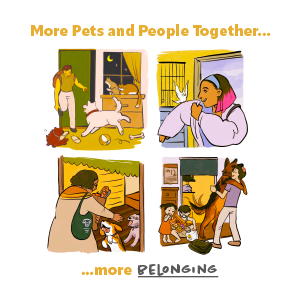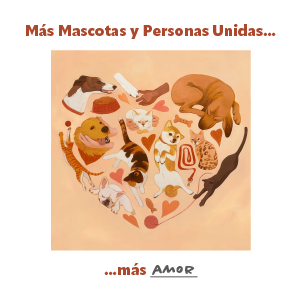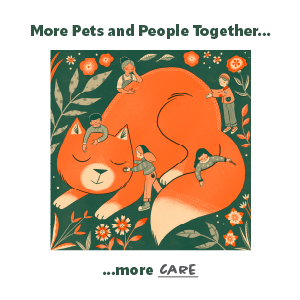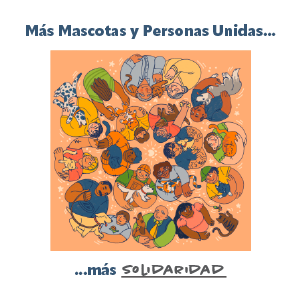 Contest Flyer/Submission Sheet
We're granting $5000 to a shelter on behalf of the artist who best expresses what's possible when we all join in to achieve More Pets and People Together.
Anyone in your community, including shelter staff or volunteers, can enter by posting their original art to Facebook or Instagram with the hashtag #PetsAndPeopleTogether #MascotasYPersonasUnidas or by drawing directly on the contest flyer and dropping it off at your shelter for you to share on social media. Flyers include instructions and inspiration on one side, and a blank page ready for drawing on the other. We'll send flyers in your kit. Keep a stack at your adoption desk,  take them with you to your next community event, or leave a few at the library, schools, businesses or faith centers in your town. Repost entries on your shelter social media accounts and encourage everyone to enter for a chance to win $5k for your community!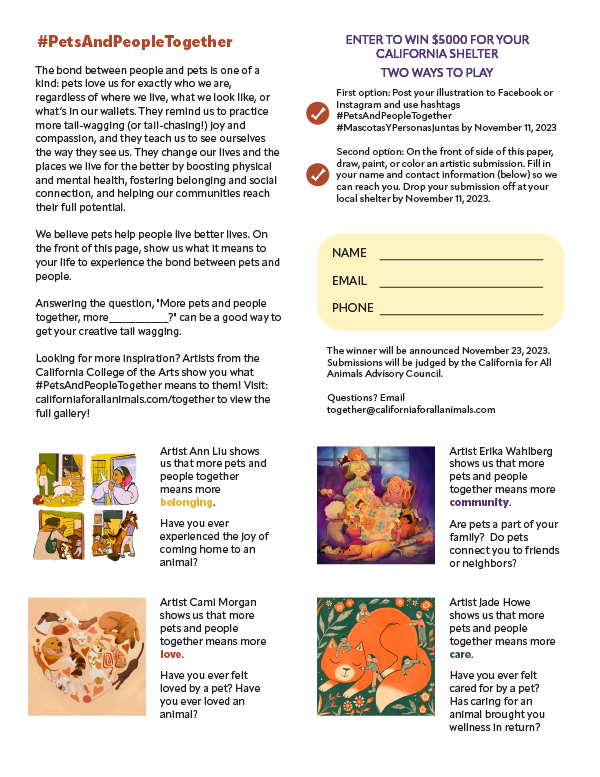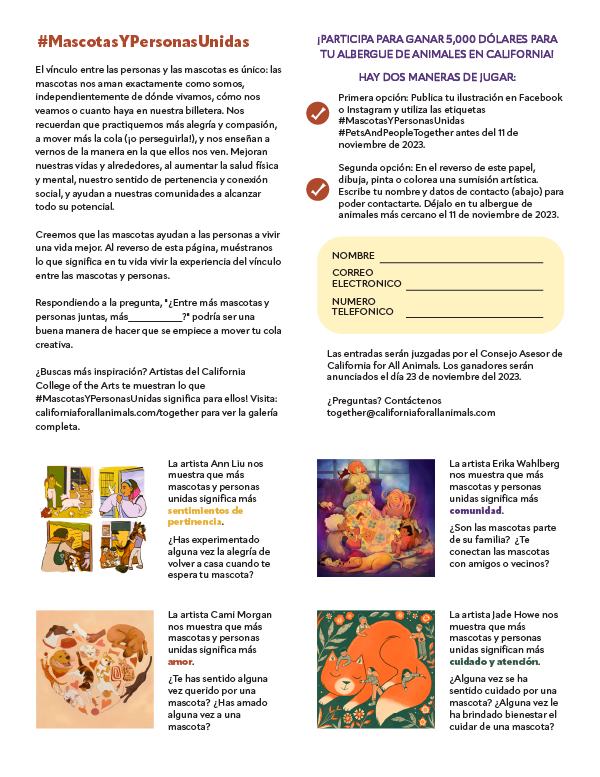 Have a printer and paper? Click the button below to download the PDF and make your own copies to distribute.
Request Your Communications Kit
Kits will be sent via USPS. Please allow two weeks for delivery. Supplies are limited. All fields required.
Download the Social Media Kit