In This Issue: Open Granted | Renegade for a Cause | Bootcampin' | New Learniverse Courses | Share Your Thoughts | Buyers Cooperatives | #BeAHelper | Paws to Appreciate | Cali Portals | Big Dog Master Class | We Dream Different
Open Grants Awarded
In what ways could you increase live outcomes, promote animal well-being in the shelter, or provide more or improved surrender-prevention services outside the shelter walls if you had the funding? That's what we asked shelters when we launched our Open Grants cycle last May.
Please join us in congratulating your fellow California shelters and grant recipients as they embark on community-centered initiatives that work toward a more inclusive ecosystem in which Californians and their pets have equal access to the care and support they need to stay together.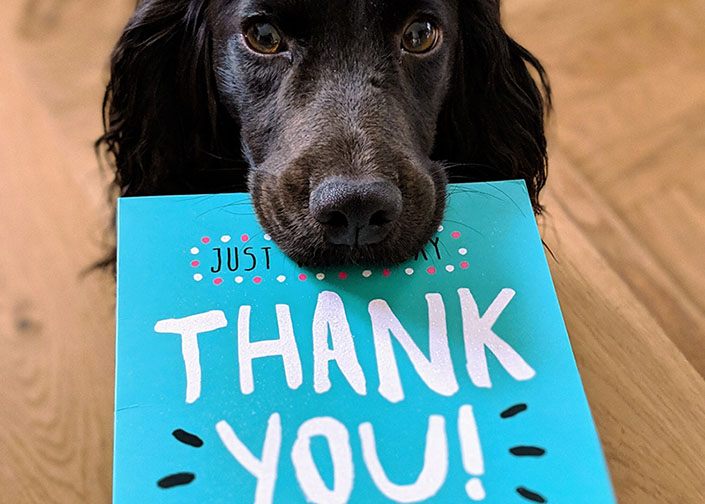 More than $5.8 million dollars has been awarded to 64 shelters via this grant, providing funds for vaccines, mobile spay/neuter and other veterinary services, behavior and training support, voucher programs to increase access to care, and more.
"Californians know pets and people belong together, but everyday economic and social stressors—from an unexpected illness to rising grocery bills—can too often tear families apart," said Allison Cardona, California for All Animals director. "We're proud to fund shelters' efforts to develop and coordinate the essential supports and resources that keep animals in their homes with the people who love them, or help them succeed in new homes when needed."
Up Next: the response to the Open Grants call and speaking to shelters made us aware that California was no exception to the national shortage and gap in spay/neuter services, so our next grant opportunity aimed to help shelters expand s/n capacity. In total, 103 proposals totalling $46.6 million in requested funding were reviewed at the close of the Sept/Oct Sniptember grant cycle—that's a lot of snippin'! Awarded applications are in the process of being finalized and details will be shared soon.
---
Neighbors Helping Neighbors
It's Christmas morning over here! Now that Open Call is mostly wrapped, the wait is over: Let the unpacking begin! Over the next few months, we'll be sharing the treasure trunk of innovative programs designed by you and your peers and highlighting bright spots coming from every corner of our state.
First up on our California shelter tour is our northern neighbor Chico Animal Shelter, led by everyone's favorite renegade, Tracy Mohr. Mohr has never been one to let perceived barriers deter her, and her penchant for, "Sure we can! Why not try?" problem-solving is often credited for Chico Animal Shelter's history of forward-thinking programming.
Pet Pals, a program launching early 2023, will allow lost pets to stay in their neighborhood until their parents can pick them up by asking neighbors if they are willing to help out. "Studies show that pets removed from their neighborhood and taken to a shelter are less likely to be reunited with their owner by a factor greater than 10. That's huge! We can't ignore that," said Mohr. "We need to share that information with our community and work together to keep pets close to home."
The question on Mohr's mind: What to do when a finder isn't in a position to help?
"We're going to use NextDoor to locate an ambassador in each neighborhood," Mohr explained. "Ambassadors—Pet Pals—will allow lost animals to hang out at their Pal's house until their families can be located. They'll post photos and descriptions to our designated sites, and they'll be equipped with a scanner so they can phone the microchip company and alert the pet's parents."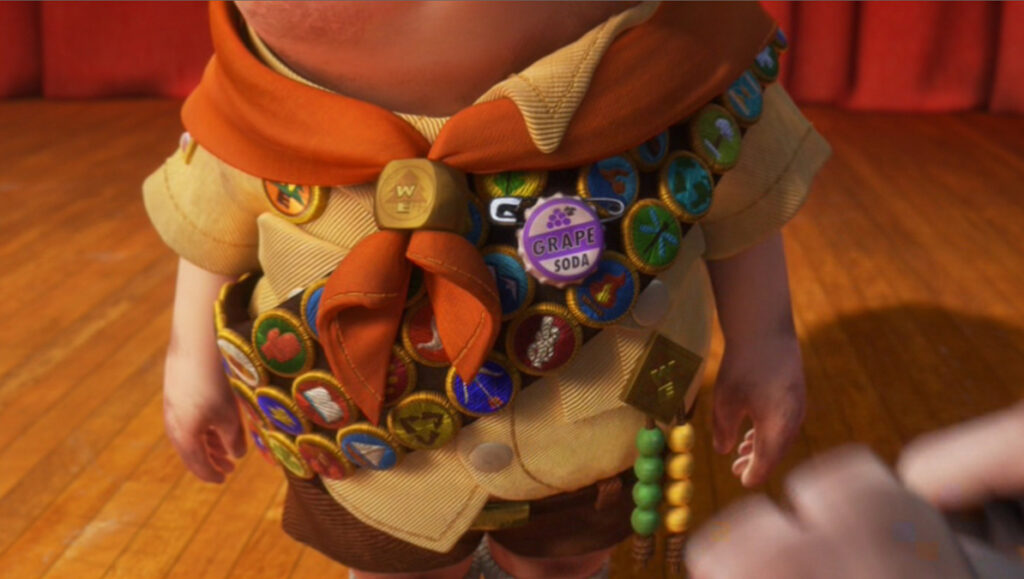 Mohr is planning a soft launch that will utilize police and fire stations as the first Pet Pal locations before expanding to include trained volunteers. "Shelters are here for pets that are in crisis and do not have another option. We're always here to help should that moment come, but we can do a lot before that moment. In fact, if we work together, we may even prevent it."
---
Bootcamp Grad-itude
For fourteen California shelters, this fall marks the culmination of Four Rights Bootcamp and Daily Population Management Rounds Bootcamp.
Led by Dr. Cindi Delany, Daily Population Management Rounds Bootcamp is the latest transformative Bootcamp offered through the Maddie's® Million Pet Learniverse. It helps shelters master the why, how, when, where, and what of implementing and performing rockstar daily rounds to improve animal health and welfare, increase the number of animals and people they can help, while decreasing staff workload and burnout, length of stay, and the number of animals waiting in the shelter.
The heart of Four Rights Bootcamp is to support participants in asking, "What would it take to move out of crisis mode and move towards operating in a more sustainable and equitable system?" Together, shelter leaders reflect on this question through the lens of the Four Rights—Right Time, Right Place, Right Care, and Right Outcome—in order to consider how things could look and feel different for their shelters, themselves, and for the animals and people in their care and in their community.
Joining Drs. Cindy Karsten and Mehnaz (Chumkee) Aziz as Four Rights change coaches and learning partners for the first time, Dr. Becky Stuntebeck and Outreach Specialist Ivy Ruiz were excited to experience the six-week, peer-powered journey.
"There is so much value in working with shelters in this setting, particularly when folks share their own shelter's experience with the group, or share skills and knowledge with one another," Ivy says. "This presents not only a learning and growing opportunity for Bootcampers, but also for us as KSMP facilitators."
It's an ongoing conversation, Becky says. "Everyone is able to share their day-to-day experiences, challenges, and wins. We aim to meet folks where they are, rather than imposing our ideas about what is important or a priority. "
Ultimately, Bootcamps are about sparking questions, trying out new ideas, and building a solid foundation for change through relationships. "Because of the immense challenges our industry is facing right now, we recognize that there are no easy answers," Chumkee says. "Our hope is that Bootcamps provide a community of support where participants feel enriched by one another, and where our team can encourage participants to rethink how things are done in their shelters so that, even in the midst of serious struggles, some light can shine through."
Congratulations to fall 2022 Bootcamp graduates! To join waitlists for future sessions, visit the Maddie's® Million Pet Challenge Learniverse.
Bakersfield SPCA – Bakersfield, CA
Calaveras County Animal Services – San Andreas, CA
City of Bakersfield Animal Care Center – Bakersfield, CA
Fresno Humane Animal Services – Fresno, CA
Hayward Animal Shelter – Hayward, CA
Kern County Animal Services – Bakersfield, CA
Madera County Animal Shelter – Madera, CA
Pasadena Humane – Pasadena, CA
Riverside County Department of Animal Services – Jurupa Valley, CA
San Diego Humane – San Diego, CA
San Francisco Animal Care & Control – San Francisco, CA
San Jose Animal Care and Services – San Jose, CA
Stockton Animal Services – Stockton, CA
Tri-City Animal Shelter – Fremont, CA
---
New Courses Spotted in the Learniverse
Join over 1900 of your peers in the ever-expanding Maddie's® Million Pet Challenge Learniverse! The newest SPOT mods (Self-Paced Online Training modules) include The Right Care and The Right Outcome, two courses that complete a series exploring each of the Four Rights, an evolution of the Million Cat Challenge's Five Key Initiatives and the foundation of Maddie's® Million Pet Challenge, where every element works in concert to support one another.
You can continue to bust barriers and boost positive outcomes with The Power of Yes!, inspired by California State Director Allison Cardona's powerful webinar—you'll learn three of the most impactful and untapped practices you can use to encourage engagement across your community, open kennel doors, and send more animals home.
Or maybe you're craving clarity around intake and holding periods or community cat program considerations? There's a SPOT mod for that too! Check out the latest courses developed in partnership with Bruce Wagman, Lead Counsel for San Francisco SPCA's Shelter Policy and Legal Services (Shelter PALS), and inspired by California Animal Welfare Association (CalAnimals) webinars. #ThankstoMaddie, all courses are free!
A Penny for Your All Call Thoughts
The All Call is a space set aside specifically for California shelters to network, collaborate, learn, grow and share. It's a space created by all who participate and shaped by the feedback you provide. Please take a moment and tell us what you'd like to see added in 2023!
---
Did You Know: Save Money with Buyers Cooperatives
One shelter probably can't buy enough supplies to qualify for a bulk discount–but ten can! That's the idea behind groups like the San Francisco SPCA's Compassion Collective Purchasing Program and Shelters United.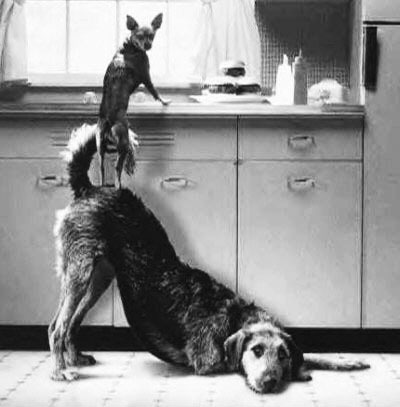 Shelters and rescues can sign up for the SF SPCA collective at https://www.sfspca.org/compassion-collective/ for free. Once you join the collective, you'll qualify for bulk discounts on veterinary supplies, medical supplies, and equipment.

Non-profit animal welfare organizations can also sign up to Shelters United for free. Browse to https://sheltersunited.com/ to find out more.
---
Calling All Helpers!
Last month, Maddie's Fund®, together with The Ad Council and The Humane Society of the United States launched a new PSA campaign, "Pets and People Together," to inspire pet lovers everywhere to #BeAHelper.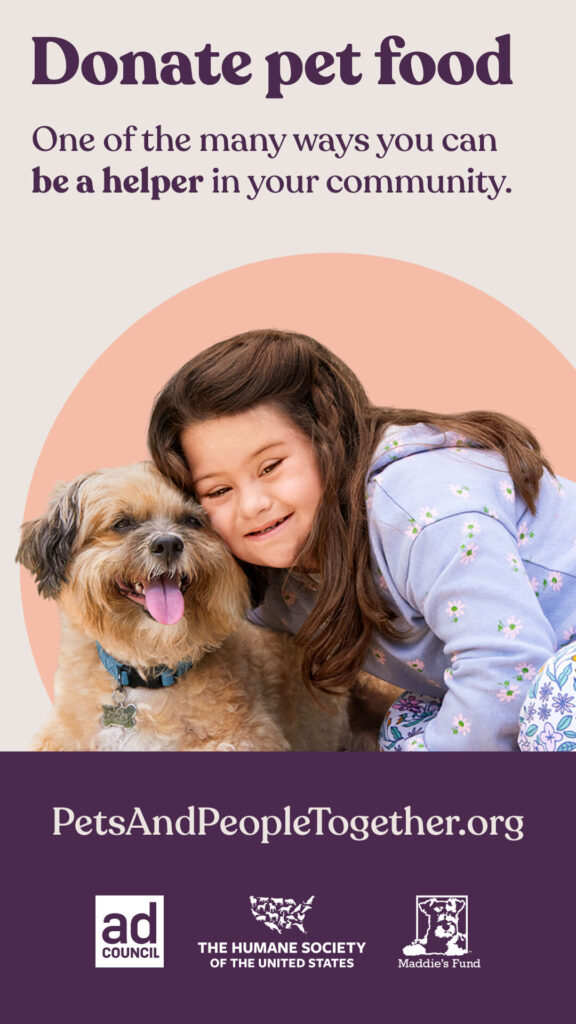 Download social media graphics and view the 15- and 30-second videos at https://petsandpeopletogether.org/campaign-resources
---
Mapping the Movement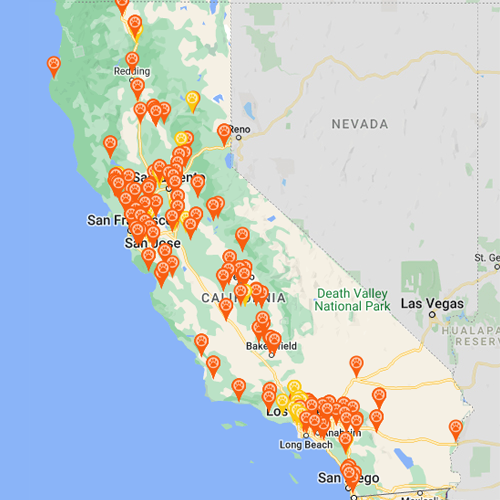 Notice anyone missing? Tell them about California for All Animals!
---
Paws to Appreciate
Los Angeles Department of Animal Care and Control's response to this hopeful letter from little Madeline.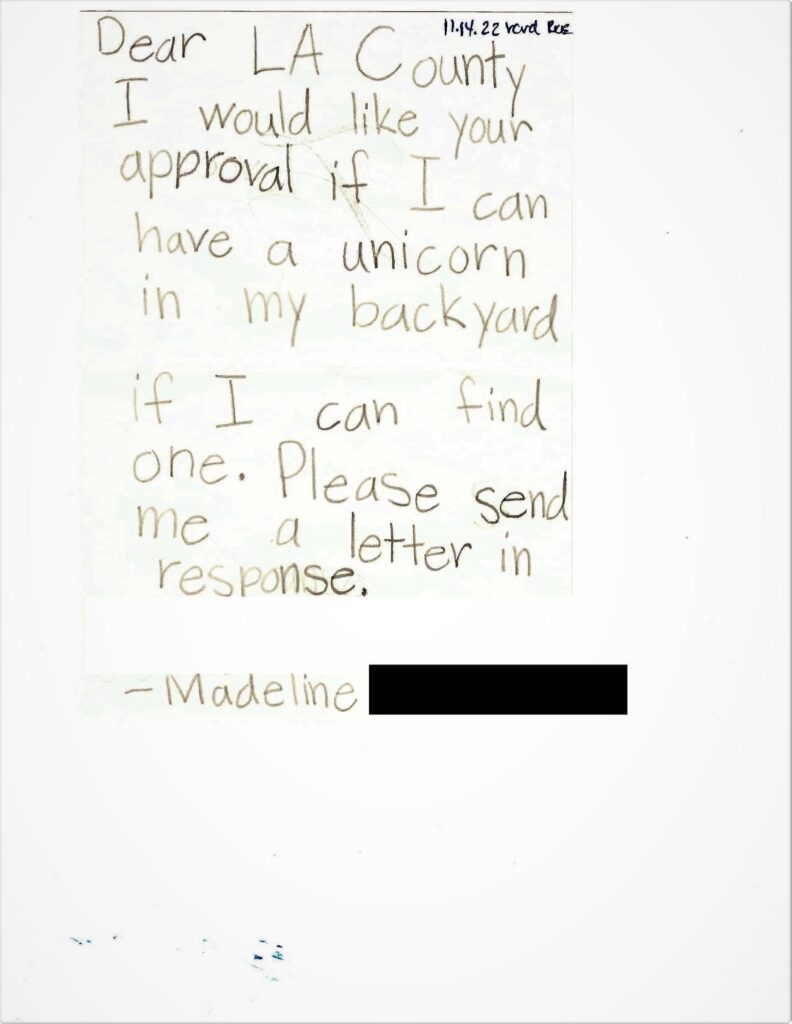 ---
Portaling California
Veterinary students + Portals + Amador County Animal Control and Adoption Center = A few of our favorite things! Led by Dr. Denae Wagner, UC Davis veterinary students learn the importance of animal-centric housing and gain hands-on experience creating double compartment suites at neighboring shelters. Pictured below: Chia-Lin Lee (3rd year), Cassia Hazel (1st year) and Stephanie Hidai (2nd year) installed 15 portals, which calculates to about 9,460,800,000 minutes of outstretched joy!!!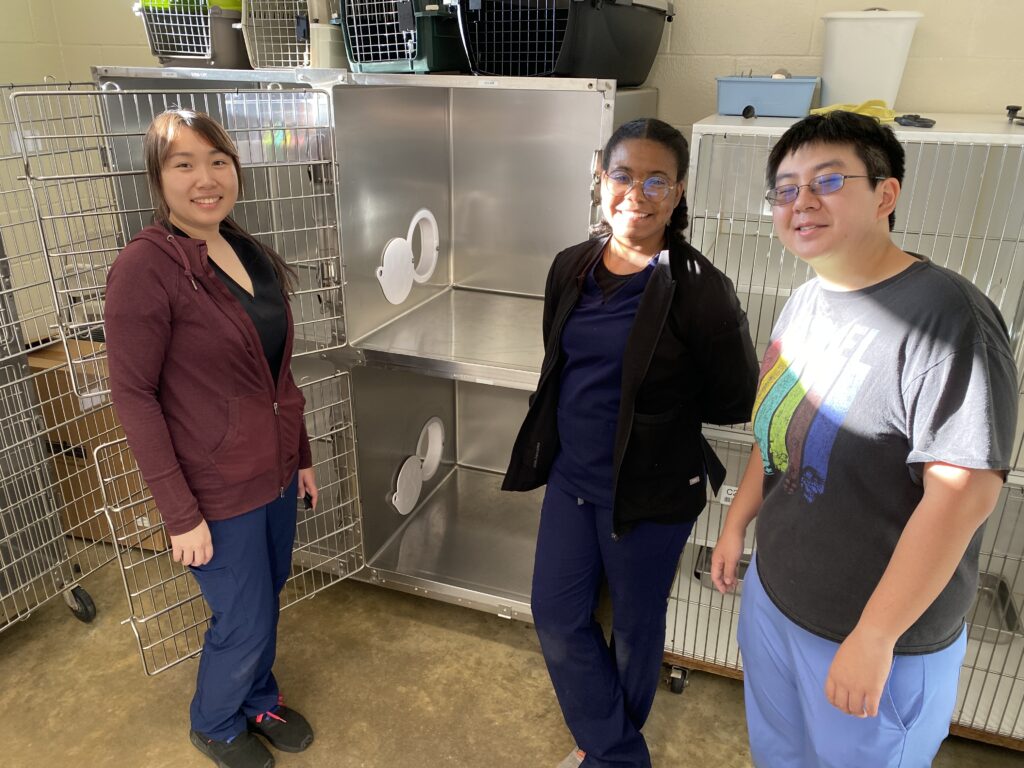 Does your shelter need portals? You may qualify for a portal grant. Fill out the form at tfaforms.com/5027055 to request a portal consultation with our facility design team.
---
Available On Demand: Big Dog Master Class
8 units of CE CAWA, NACA, RACE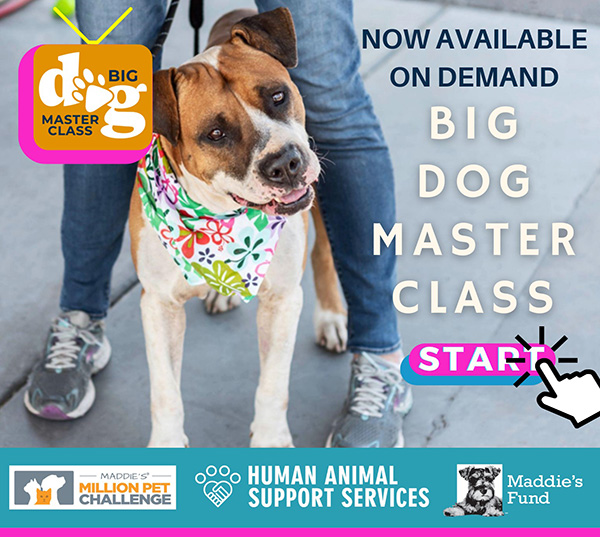 14 sessions + 17 presenters
This wildly popular event is FREE and available on demand #ThanksToMaddie
What are people saying?
"In all my years in animal welfare this is perhaps the most meaningful and actionable training I have received. This conference came at just the right time for our teams as we are tired and needed a light at the end of tunnel and validation and hope for the direction we are going."
---
We Dream Different