Approximately 225 miles east of Los Angeles and 150 miles west of Phoenix, located inside of Riverside County and flanked by the Colorado River, you'll find Blythe, California, a rural desert town named after the San Francisco financier who established water rights to the region. You'll also find John Bush, sole animal control officer for Blythe's animal shelter, collaborating with residents and visitors to craft solutions for challenges both anticipated and unexpected.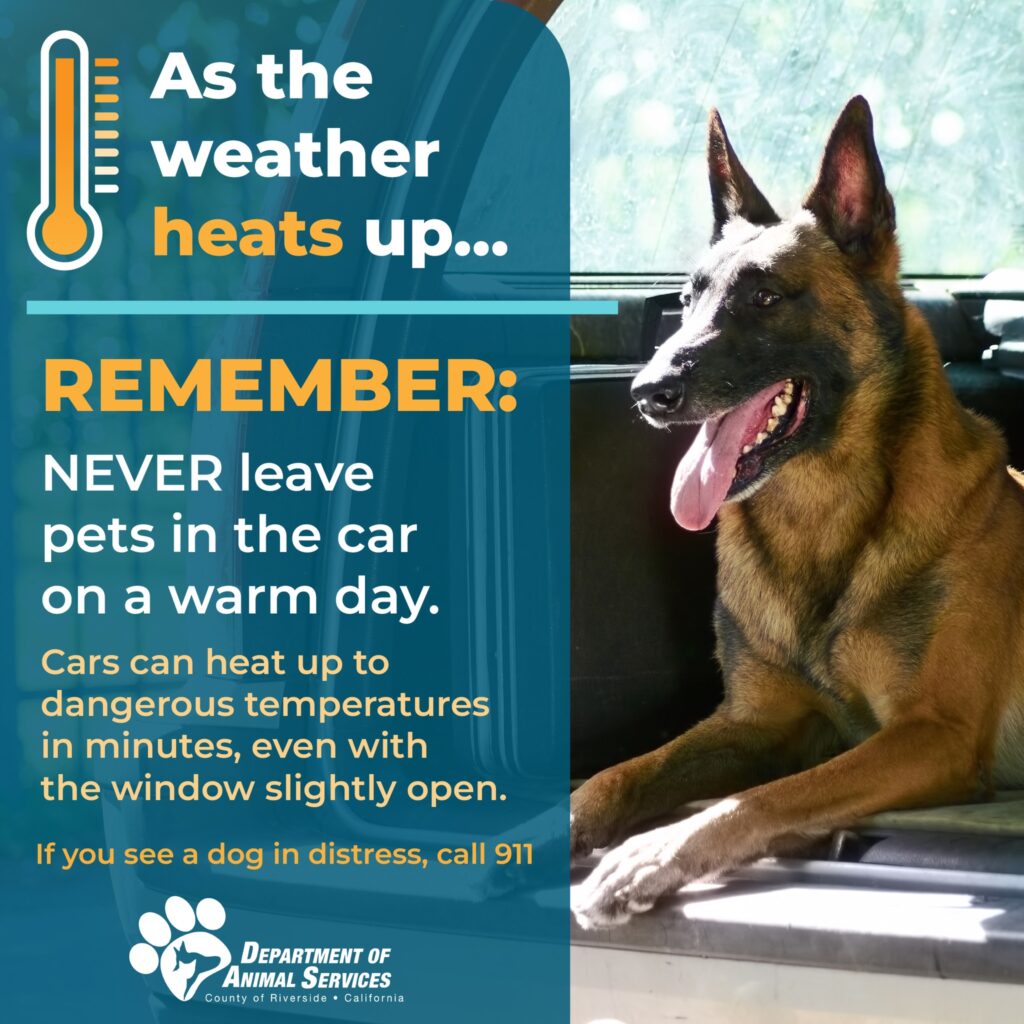 Currently John is racing against the summer sun to launch his idea for a "cool down" campaign, an initiative to get more portable kid-sized pools in the yards of outdoor pets. In the hottest, driest subdivision of the Sonoran Desert, it's about helping people keep their pets not just comfortable in the summer, but safe. Blythe is known for temperatures that hang around a blistering 110 degrees and sometimes climb to 120. On a typical day, though, he's pulled in several equally important directions, all in service to his community.  
Travelers as well as people experiencing homelessness can be especially vulnerable to the heat, and John, a Blythe native familiar with the dangers that come with extreme temperatures, watches out for them and their pets.   
"We have an influx of river [encampments] in the summertime. When animals get lost […], they don't know where to go and they wander. A lot of my job is public education and helping people know what they need to do in the summer months. Many travelers just don't know how hot it is here, so I'm out there hitting those stopping points." 
John is also on hand to help livestock, wildlife, and reptiles in addition to companion animals.  
"My day does not look anything like I thought it would," he says. "I grew up in this area, I've been around livestock my whole life. They told me I could learn dogs and cats, but they needed someone who knew livestock."  
Helping kids help their families
As John quickly realized, the job is as much about people as it is about dogs, cats, or livestock. Whether it's getting animals back to their families or playing detective to figure out how a community member's animal keeps getting loose, helping people and sharing knowledge is his favorite part of the job. And as a 4-H leader for the last 30 years and a volunteer firefighter for 27, John knows young people lead change in their communities and in their families.  
"If you can work with kids to get at the problem, they'll help solve that problem at home."  
Recently, he was able to keep a rowdy dog in his home by engaging the family's children in the problem-solving process.  
"They were on board," John recalls. "I was just out there the other day for a check-up and the kids were still completely on board. They had fixed the fence and were working with the dog. They totally helped their parents out and the dog is still with the family." 
John is also working to develop a presentation on animal care that "teachers can have on hand to share with the children whenever they find 30 minutes or need a quick lesson." He's timed the education campaign to land right before students are released for the hot summer months—he wants those pet pools to be top of mind as they head into break. 
Outside of the shelter, he also teams up with young people to strengthen community fire safety, delivering fire prevention and safety programming to kindergarten through fourth grade classrooms. He knows the children will help their parents spot dry brush that needs to be cleared, identify locations where smoke detectors should be installed, or recognize already-installed detectors in need of maintenance.  
Finding funding: From paperwork to partnership
Covering nearly 30 square miles, approximately half of which is rural, is a tall order for one field officer. Added to the geographic challenges are the difficulties of documenting all the encounters in his jurisdiction. 
"I love helping people," John says. "The hardest part of my job is really just the paperwork. I like to be in the field; I want to go out there and make a difference. But the more work you do, the more paperwork that needs to be done…hours of it! I'm the only ACO out here, I should be out in the field teaching and doing things."
John applied for a California for All Animals grant and was awarded the money needed to hire a part-time coordinator. With an extra set of hands to assist with licensing, vaccinations, administrative duties, and, of course, humane education materials, he can spend more time in the field coming up with creative solutions to help animals and people stay safe together. The funding will also help secure microchips to ensure lost pets are reunited with their families, humane cat traps, and a climate-controlled vehicle to transport animals across the desert in the hot summer months.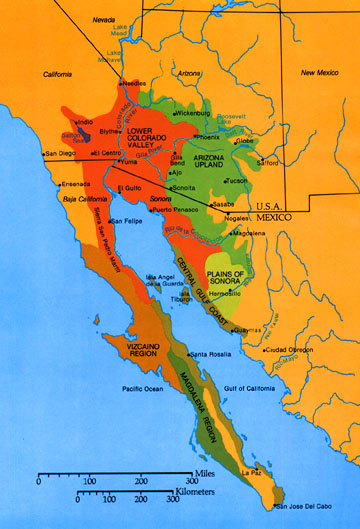 ACO John Bush has seen a lot of turnover in the animal welfare field. In this short clip, he shares his advice on how to approach the rewarding and often challenging work.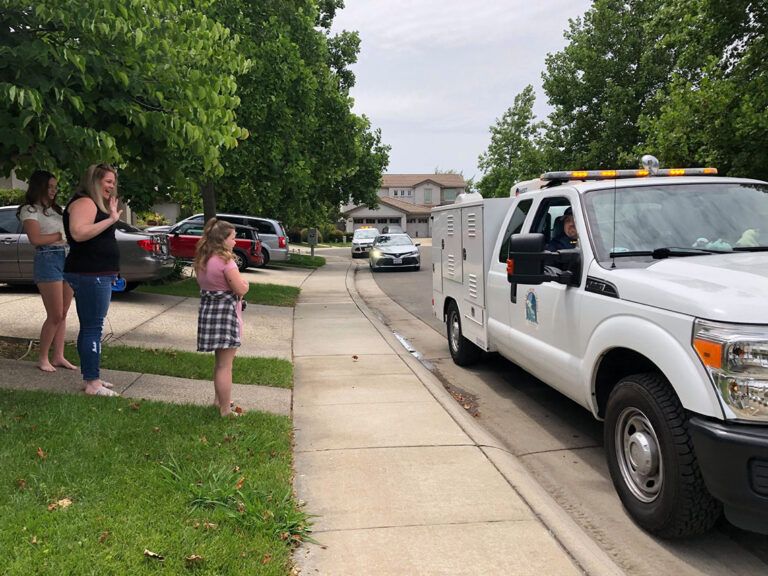 At a time when many families lack access to essential resources that build health and well-being for themselves and their pets, Rancho Cordova Animal Services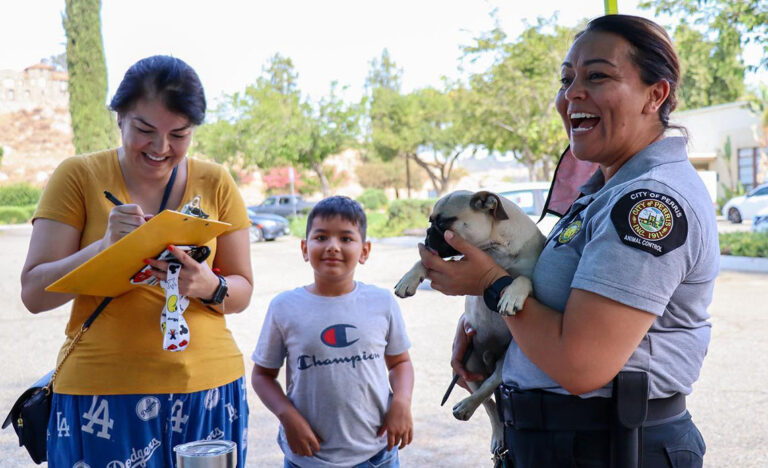 In 2014, Christina Avila was burned out. She took a hiatus from animal welfare and reluctantly returned a year later, when she joined the City