At a time when many families lack access to essential resources that build health and well-being for themselves and their pets, Rancho Cordova Animal Services is focused on partnering with community members to tackle barriers and create more opportunities for people and animals to thrive. 
It's the nature of the job for an animal services officer: You're often meeting people and pets who are going through a rough spot, but that also puts you in the position to lend a hand. Navigating tricky situations to help animals and people is what drew Craig Hall, Kristy Acuna, and April Stevenson to their roles at Rancho Cordova Animal Services, and coming up against their own limitations to lend a hand is what led them to a program evolution and a new chapter for animal services in the city. 
When Craig joined Rancho Cordova as Senior Animal Services Officer in 2019, he brought with him over a decade of experience and an outlook inspired by an early mentor who shaped not only his career path, but his vision for what animal services could look like: You can be a 'dogcatcher,' or you can be an animal services officer, he told Craig. In other words, do you want to embrace the outdated stereotype or transcend it?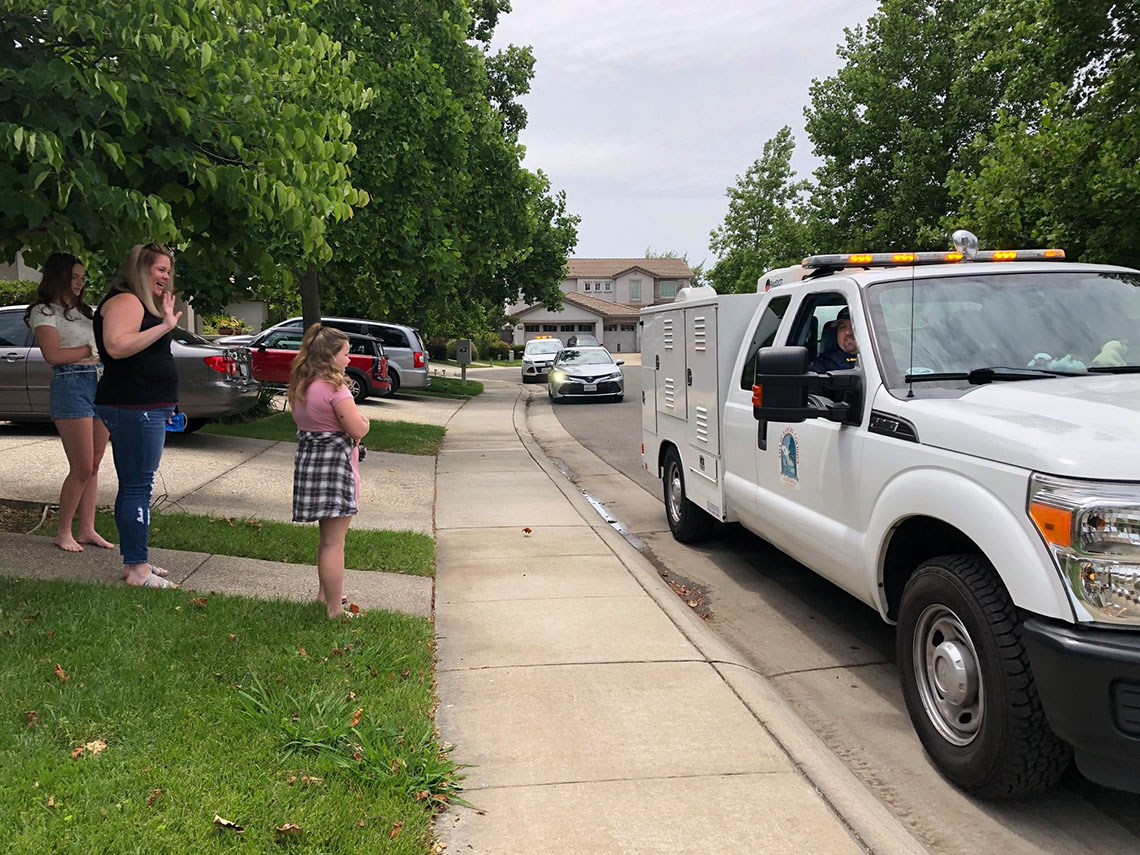 This choice cemented the mindset that guided Craig as he led the charge to modernize and grow animal services in Rancho Cordova, hiring Kristy and April. "Have integrity with everything. There's a lot of things you can do to make your work easier, but it may not be right for the animals. It may not be right for the pet owner who needs help." 
The tipping point for the three officers was achingly ordinary, a typical scenario playing out daily in towns and cities across the state: they encountered a fellow community member in a rough spot who was unable to afford the urgent care their pet needed. In the face of nationwide veterinary shortages and rising costs for necessities like food, housing, and healthcare, it's increasingly challenging for families to access and afford care, and animal services officers see firsthand how emergencies or illnesses can break budgets and strain already burdened families who want to do the right thing for their pets. 
It's not for lack of love. In this case, Kristy says, the pet "could look at his owner, and the owner could look at him, and there was a palpable feeling that they were bonded. They were connected."
Existing protocol and resources meant the team had few options to offer beyond referrals to CareCredit, which comes with its own barriers to financing vet care. More often than not in situations like this, pet owners are faced with the best bad option: surrendering their beloved companion to the shelter and an unknown future to stop that pet's suffering. Witnessing this outcome and its impact on the family, the animal, and the shelter play out yet again didn't sit well with the officers.
"It felt like a punch to the stomach," says Craig.
April agrees. "We were so tired of seeing the limited options for low-income pet owners." 
Having enough cash to cope with a crisis is a challenge that extends across income levels in the U.S., with over one-third of working adults documented as "financially fragile," or unable to come up with $2,000 in 30 days. 
The team knew additional resources could help people and pets in Rancho Cordova stay together, so they developed a plan and applied for a California for All Animals grant to make support—rather than surrender—a viable option.
Confronting barriers to spark change
While the Rancho Cordova Animal Services team had one solution to offer before, now they have many. Under their Community Support Program, lending a hand means problem-solving alongside community members and choosing from a variety of tools matched to challenges that could otherwise lead to pets leaving a home where they are already loved.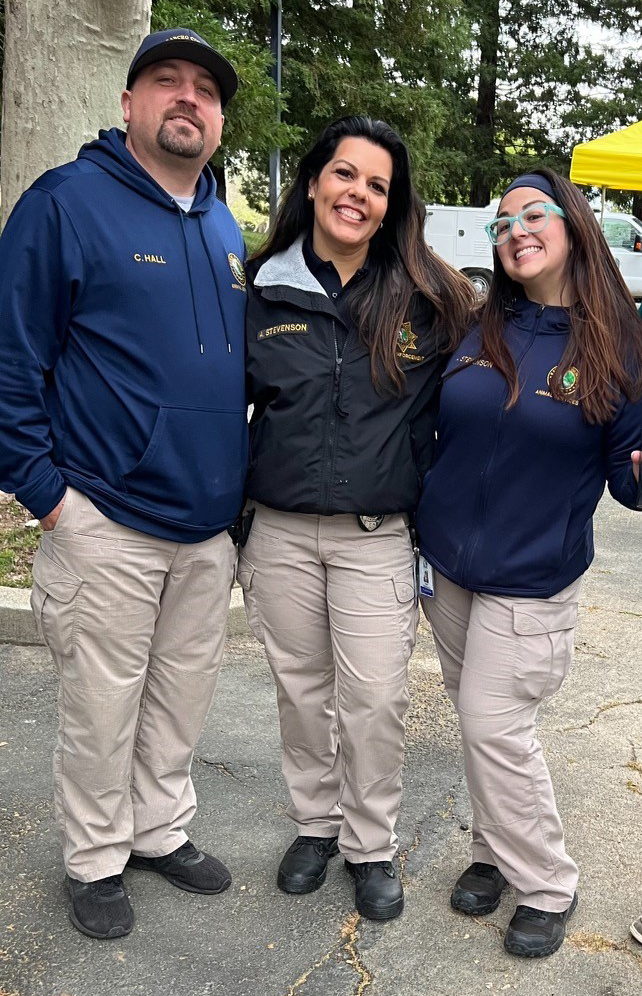 "We're able to fill that gap between someone saying I can't have this animal for X, Y, Z—a solvable issue," Craig says. "A lot of times the best situation for that animal is to stay at home, and a lot of times the owner is almost forced into a position where they have to relinquish their animal, or they
feel
forced, when, if we can provide a little bit of assistance, we can keep that animal at home."
Since the program's launch,
they've teamed up with many
families
to do just that, whether by removing barriers to vet care through financial assistance, offering collapsible crates and crate training resources, or, for pets who primarily live outside, providing a pulley dog run system or dog house. If someone has trouble keeping a pet in the yard because the fence needs reinforcement, they can help with that too.
They've also overhauled fee schedules and expanded city partnerships. Craig notes that licensing fees for unaltered pets were initially set high in order to encourage spay/neuter, a common tactic that backfires because it doesn't take into account the biggest factors that influence owners' ability to get their pets spayed or neutered: surgery cost and access to vet care. 
"We addressed that by lowering the cost of licenses and introducing a
free spay/neuter program
. By addressing fee issues and giving people access to care, we increased license compliance rates by 400%." And thanks to the city's Community Enhancement and Investment Fund, pet licenses have been provided to residents free of charge since June 2021. 
Forging deeper connections
Craig, April, and Kristy are already seeing the positive impact of the Community Support Program—and imagining the cumulative future impact—on pets, people, and animal shelters, since more pets staying with their families means shelters are able to devote resources to animals who need new homes.  
They are hopeful that this documented impact will speak for itself, and that, with the continued support and investment of the Rancho Cordova community, the program will be able to continue beyond the life of the grant.
In this short clip, Craig Hall explains the team's approach to keeping people and pets together.
The program is helping forge relationships in the community and rewrite the stereotype of animal services officers as "dog catchers." This perception, Kristy acknowledges, is often shaped by fear that a pet will be taken away.  
"[This program] is also going to help open the door for people to trust us and to look at the other resources we have available too, which is really the big goal," says April. "We want our community [needs] and the animal needs in our community to be met, and we want them to receive the best care. So I think this grant opportunity is definitely going to push us ten steps forward." 
Now, when she's able to offer a pet owner support, Kristy sees an immediate shift in their demeanor: 
"They exhale," she says. "They exhale." 
The relief is mutual.  
"This is an overwhelming job as it is. You get the wins, you take the wins, but there are so many losses," Kristy says. "If [others] were to implement something like this, it would give the officers that added boost—I am working for something greater. There can be something more to this. It's not just picking up dead animals and closing abuse cases. There's such a fulfillment in being able to offer this to the community." 
Dismantling Vet Care Barriers in Your Community
When families have access to the veterinary care they need for their pets no matter where they live, pets can stay with the people they love, and shelters can help more pets who need new homes; families and communities thrive. Yet 61% of Americans live paycheck to paycheck, making it impossible to save for unexpected vet bills. As the veterinary medical staff shortage worsens, even Californians able to afford care may need to drive long distances and endure extreme waits for urgent care or spay/neuter services. Here are three ways to confront the access to veterinary care crisis in your community now.
1. Start or contribute to a community care fund. Whether it's through applying for a grant, fundraising with neighbors, local businesses and organizations, or advocating to allocate existing funding as in Rancho Cordova's Community Enhancement and Investment Fund, establishing a mutual aid program can provide immediate vet care support to pets and people in your community. You can also donate and grow support for existing programming. Human Animal Support Services provides a toolkit for shelters interested in starting an in-shelter care support program and a list of steps veterinary care providers can take to expand access to care in their own practices. 
2. Emphasize the impact and value of removing barriers to keep people and pets together in your organization's fundraising and storytelling. Follow The Arizona Pet Project for inspiration! Individuals can help amplify campaigns within their networks, and human and animal services organizations can team up to highlight the importance of this issue for the communities they serve.
3. Support efforts to expand access to vet services via telemedicine. Join advocates like the ASPCA and San Diego Humane Society who argue that veterinary telemedicine can reduce transportation and cost burdens for families and help more Californians access care, particularly in rural areas and in communities where the local shelter does not have a veterinarian on staff.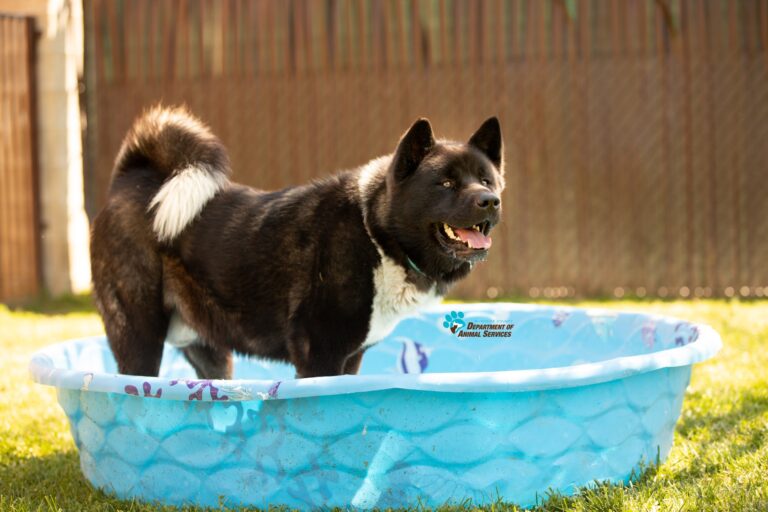 Approximately 225 miles east of Los Angeles and 150 miles west of Phoenix, located inside of Riverside County and flanked by the Colorado River, you'll find Blythe, California, a rural desert town named after the San Francisco financier who established water rights to the region. You'll also find John Bush, sole animal control officer for Blythe's animal shelter, collaborating with residents and visitors to craft solutions for challenges both anticipated and unexpected.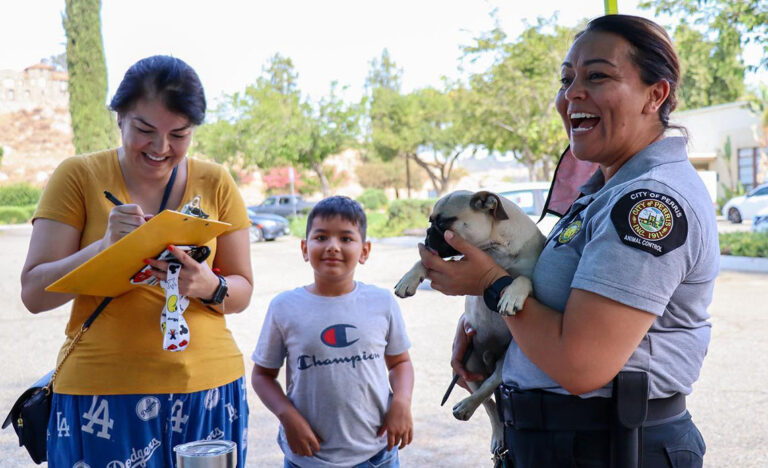 In 2014, Christina Avila was burned out. She took a hiatus from animal welfare and reluctantly returned a year later, when she joined the City